Alli weight loss pills.
---
Alli weight loss pills.
£26.99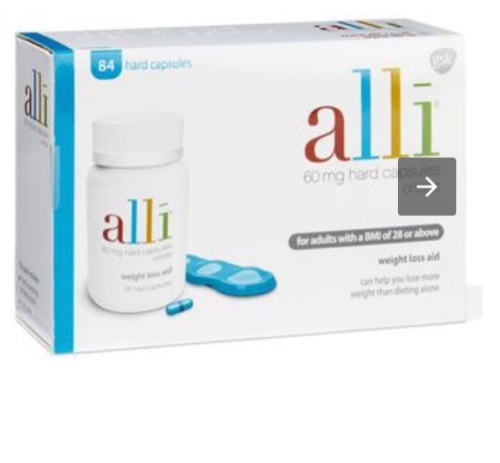 How Alli Works?
The active ingredient (orlistat) in Alli is designed to target fat in your digestive system. It stops about a quarter of the fat in your meals from being absorbed. This fat will pass out of the body in your stools. You may experience diet-related treatment effects (see section 4). It is therefore important that you commit to a lower-fat diet to manage these effects. If you do, the action of the capsules will assist your efforts by helping you to lose more weight compared to dieting alone. For every 2 kg (4 lb) you lose from dieting alone, Alli can help you lose 1 kg (2 lb) more.
How To Take
Alli should be taken three times a day at mealtimes - before, during or up to one hour after each meal.
Alli capsules should be swallowed whole with water.
Alli chewable tablets should be chewed and swallowed. No water is needed with Alli chewable tablets.
Do not take more than three capsules or chewable tablets a day.
Don't take Alli if you're going to eat a meal that doesn't contain fat or if you miss a meal.
You should also take a multivitamin every day at bedtime to ensure adequate absorption of vitamins A, D, E and K.